Comedy-monarch Kapil Sharma avoids jibes while accepting b'day book-gift from author Chaitanya Padukone
Remember how phenomenally popular TV host Kapil Sharma 'wooed' celeb-guest Deepika Padukone (for whom he has this mushy soft-corner) with the romantic retro-song 'Humey Tumse Pyar Kitnaa' (Kudrat) in a recent-past telecast episode of The Kapil Sharma Show (TKSS) on Sony TV. Which is composed by 'late' legendary genius sangeetkaar R D Burman. Time and again, either Kapil (his original ambition was to be a 'star-singer') or one of his celeb-guests on the show are known to burst into one of the evergreen chartbuster tracks composed by maverick Pancham-da (R D Burman).
Few days ago, at the 'shoot' of his latest fully music-centric TKSS episode (telecast last Sunday night) after 'pack-up' was announced, Bollywood actor and telly-screen funster Kapil had a surprise in store. Phalke Academy Award-winning senior entertainment journalist and eminent author Chaitanya Padukone walked up to Sharma on the studio set-stage (in the presence of supportive exuberant 'judge' Archana Puran Singh) and handed him an 'in-wraps' belated birthday gift. On checking it out, film music-savvy Kapil realized that it was a memoirs book 'R D BurMania' and that the author himself was gifting it to him.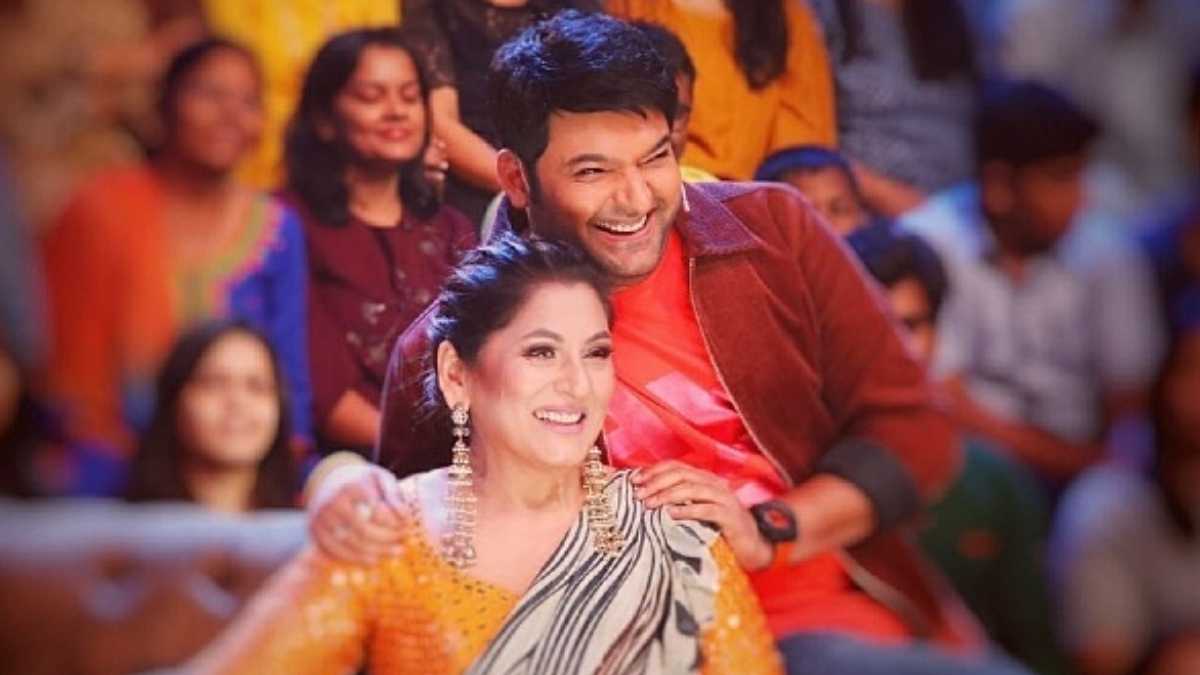 Otherwise known for his spontaneous witty-jibes-banter, a restrained Kapil spoke in a dignified manner and reacted. "It's my honour to be gifted with a unique book on one of my top favorite film-composers (R D Burman). That too from the author himself who knew RDB personally for a long time. I shall certainly read it and treasure it," assured Sharma who had been shooting on locations in Odisha for this upcoming movie helmed by the critically acclaimed maverick director (actress) Nandita Das. Where celebrity Kapil convincingly plays a common-man food-delivery-rider.
Author Padukone was pleasantly touched to note, that for a change, Kapil did not indulge in his wicked wisecracks. Incidentally, the book 'R D BurMania' which has opening exclusive tribute-chapters contributed by Sanjay Leela Bhansali and the late legend Lata Mangeshkar , was tweeted in the past, by none other than superstar Amitabh Bachchan (T-2300) who appreciated Padukone's literary debut oeuvre.