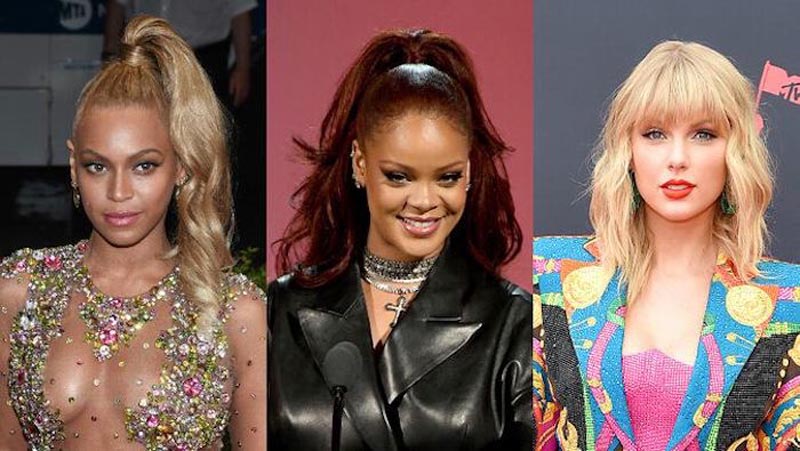 Beyoncé, Taylor Swift and Rihanna hit it big on list of world's most powerful women
Forbes unveiled The World's 100 Most Powerful Women recently, and music sensations Beyoncé, Taylor Swift and Rihanna have hit it big.
According to Forbes, the women who made the 17th annual list "hail from 30 countries and were born across four generations. There are 10 heads of state, 38 CEOs and five entertainers among them. But where they differ in age, nationality and job description, they are united in the ways they have been using their platforms to address the unique challenges of 2020."
Rihanna, who is No. 69 on the tally, is credited as "one of the most publicly charitable celebrities" who "has donated upwards of $8 million to coronavirus relief efforts."
Beyoncé comes in at No. 72, and has been honored for her highly successful On The Run II stadium tour with Jay-Z, contributions to the Lion King remake, her Homecoming Netflix special, as well as her Ivy Park partnership with Adidas.
Taylor Swift, at No. 82, is hailed for using "her fame to encourage political action, asking fans to support the Equality Act with her 2019 single 'You Need to Calm Down.'"