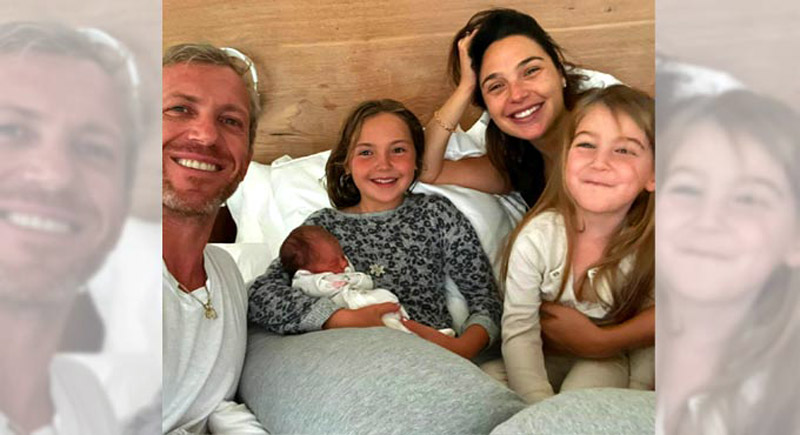 The Wonder Women actress Gal Gadot recently gave birth to a beautiful baby girl. She announced the happy news by posting a family picture of the couple and their daughters. The actress and her husband Jaron Varsano have named their baby girl "Danielle".
Before the new addition to their family, she previously had two more daughters named Alma, who is 9 years old and Maya who is 4. She announced the news by posting a picture on her Instagram account.
The duo was lying in bed together with their daughters. The caption read, " My sweet family. I couldn't be more grateful and happy (and tired) we are all so excited to welcome Daniella into our family. I'm sending all of you love and health. "
Stars like Priyanka Chopra, Kate Hudson, January Jones and many others congratulated them on the occasion.
Her husband Jaron also posted the same picture on his Instagram I'd. He wrote, " And now we are (five). So happy and grateful. My dear wife is a lioness!! So thankful and humbled by your powers."
Gal Gadot previously announced her pregnancy news earlier in March. Her husband was holding her baby bump in the picture, where Alma and May was also captured in the same frame.
On the Jimmy Kimmel Live, she talked about how happy their daughters were about the third pregnancy. Her younger daughter Maya was also "super curious" about the whole thing.
Looks like the actress is creating her own set of Wonder girls who will soon transform into their own version of Wonder Women. Needless to say, they all looked very happy in the picture.